15 hardy UBUC'ers descended on Cromhall for a day of training. And wow, was it cold! We were being hit by Easterlies this weekend meaning a bitterly cold day (it started at 2 degrees and hit minus figures later on). Even better, there was light snow for most of the day!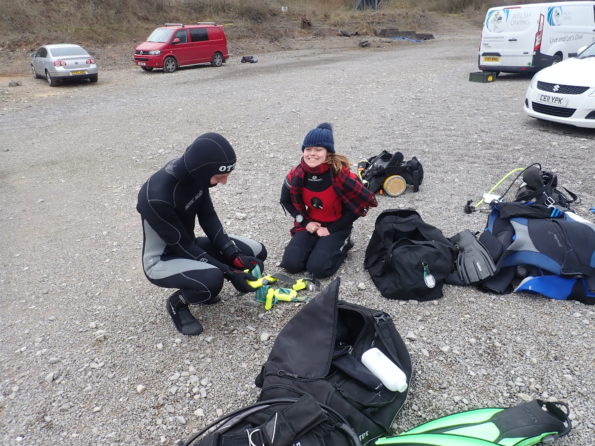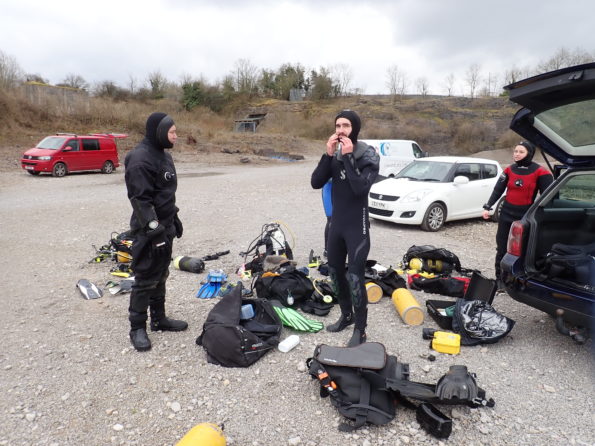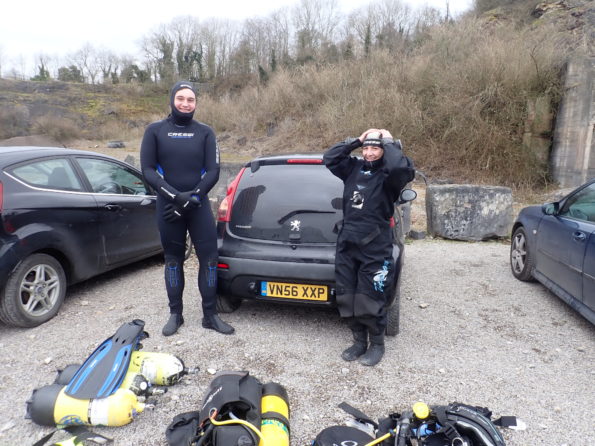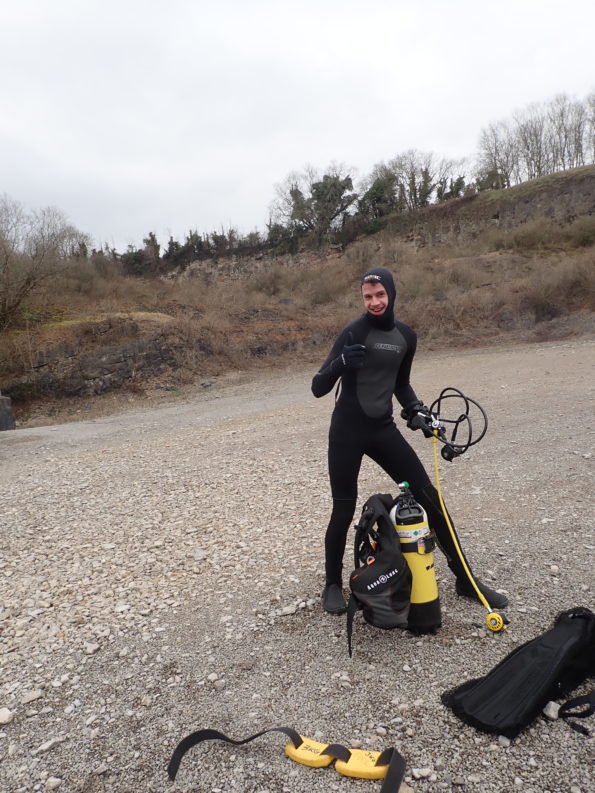 With there being 4 instructors and 9 trainees who actually wanted to dive, we split into one buddy pair with one instructor, with one instructor having one more student. We managed to get some reasonable training done, including getting on to AS ascents for some trainees, but mask clears were possibly the most horrific skill to practice at ~6 degrees.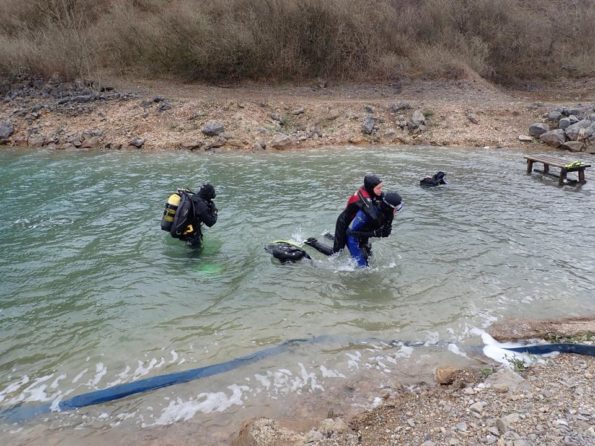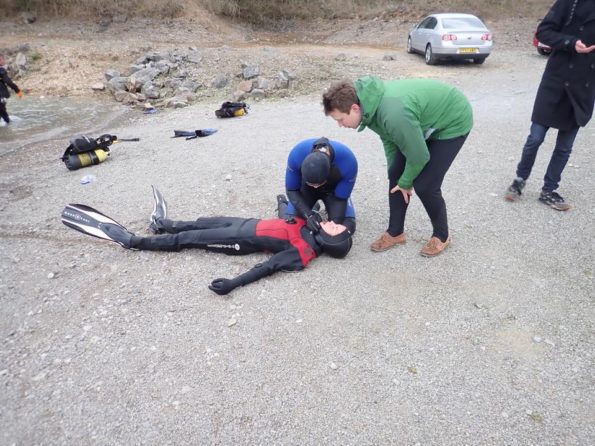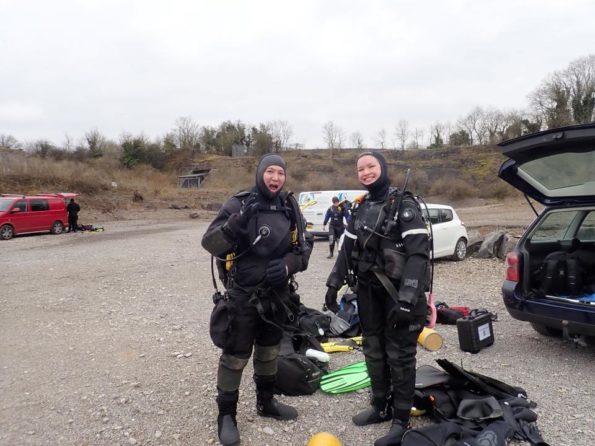 We brought barbecue food and charcoal and had a barbecue in the snow. Glorious. We finished off around 2:30pm and once all the dive gear had been put away, went for hot chocolate at the White Rabbit.