UBUC was established during the 1960/61 academic year. Considering that SCUBA gear was invented in 1943 by Jacques Cousteau, much has changed in 50 years! The club is open to everyone, from new trainees to seasoned divers, whose expertise is vital to the smooth running of UBUC.
One of our main goals is to provide affordable SCUBA diving training. Every year we train around 30 divers and provide a number of internationally recognised qualifications from beginner to advanced diver levels. We are affiliated to the British Sub-Aqua Club (BSAC), and therefore issue qualifications according to BSAC standards. Over the last few years, we have gained a number of BSAC awards recognising our achievements in training.
The club is overseen by a committee. However, being such an active club means we rely on help from everyone to organise trips, maintain equipment and assist with training. We especially encourage aspiring Dive Leaders to organise their own trips. We are also a friendly and sociable bunch! Our dedicated Social Secretaries runs most of our social events, including diving talks, boat pub crawls, trips, and much more! Anyone, however, can organise an event.
BSAC Affiliation
UBUC is a branch of the British Sub-Aqua Club. We are branch number 9160. 
Scuba Diving Trips
UBUC runs regular diving trips in the local region, as well as annual expeditions to the UK and abroad. See the Dive Sites page for more information on the dive sites we go to, and the Trip Reports for our latest trips.
We also try to organise an annual expedition-type trip that focuses on diving rather than training. Our expedition trips have taken to Scotland, Skomer and the Farne Islands among other places. This trip usually takes place during the University's Summer break
Finally we also organise overseas trips on a one-off basis. These are generally more expensive, but they are worth it!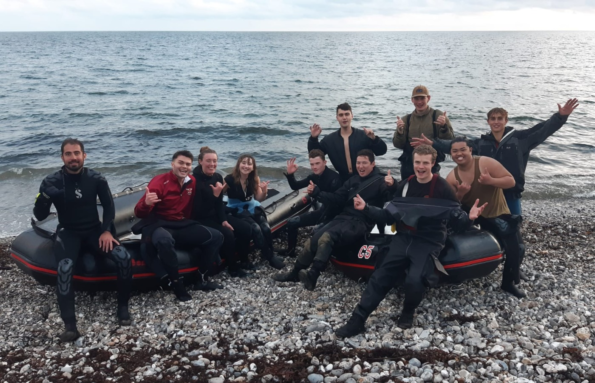 Socials
Socials are just as important as diving and we organise regular events as a club. Check out the Social Activities page for more information.