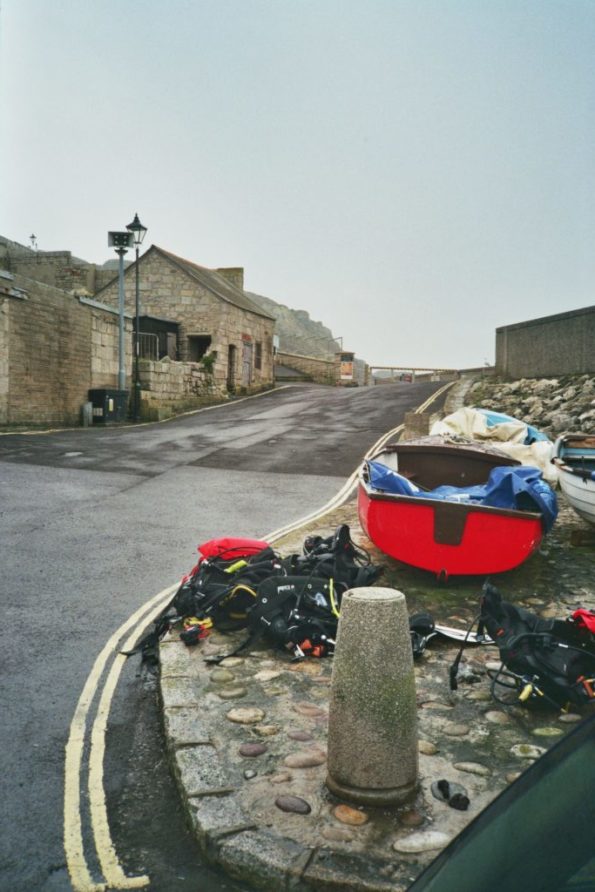 On Sunday 8th April, four members of UBUC drove to Chesil Cove in Dorset to do some shore diving. It was a typical British Spring day, with clouds obscuring the Sun and April showers drizzling gently down from above. Unbeknownst to us, a storm had shook the shore a few days before, stirring the seafloor and mixing sediment into the water column. Submerging beneath the waves, we were greeted by cloudy pale green mist which obscured our buddy's faces. Descending further, visibility improved slightly from about 1 to 2m. Currents swayed us back and forth with the waves.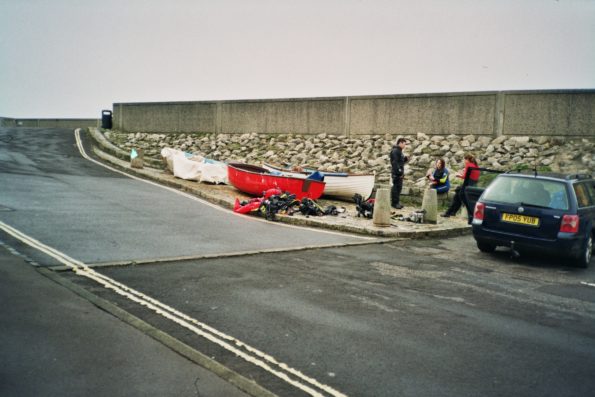 Despite this, Jess and Ed found topshells, a nudibranch and kelp fronds. Jo learned how to navigate underwater using a compass and Chris found a shy lobster hiding from the current in a rocky crevasse on the seafloor.
Although visibility was bad, it was great to spend a day on the coast outside Bristol!