11 UBUC'ers headed down to Chesil cove for a shore dive and to complete some more OD training. We were blessed with beautiful sunshine which was a relief for those of us who had previously been training in the snow.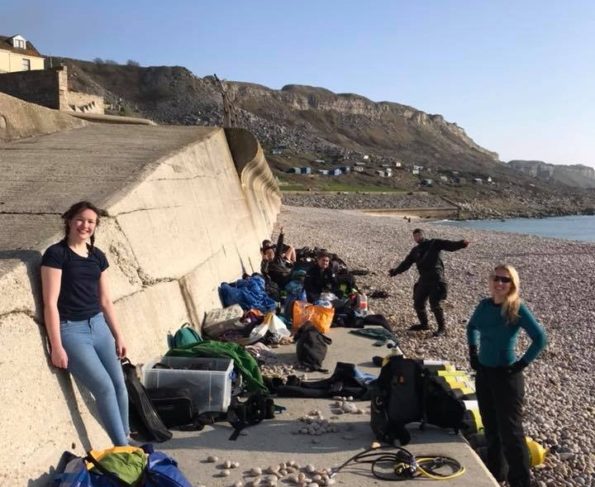 With three instructors and 8 trainees we split off into buddy pairs with those waiting getting a chance to act as assistant dive manager as part of their sports diver training. Other than a slight problem with mismatched fins meaning one trainee was unable to dive, the rest of us managed to complete two dives meaning we came away with five new qualified ocean divers!
With vis of about 5m we managed to see a good variety of marine life including: lobsters, cuttlefish and mating pipefish (or sea snakes depending on who you speak to).
We ended the day with an ice-cream courtesy of Chris then headed back to Bristol a little later than planned where we cleaned the kit and went off to the pub.