Myself, Tom, Ollie and Chris set off for the drive down to Chesil Beach for an evening of diving! After escaping the Bristol traffic, we made good time, and with minimal faff were kitted up and ready to dive with tens of minutes of arrival. Lois and Nicole had already dived there that afternoon, so together as two threes (wet-suiters vs dry suiters) we all headed into the water.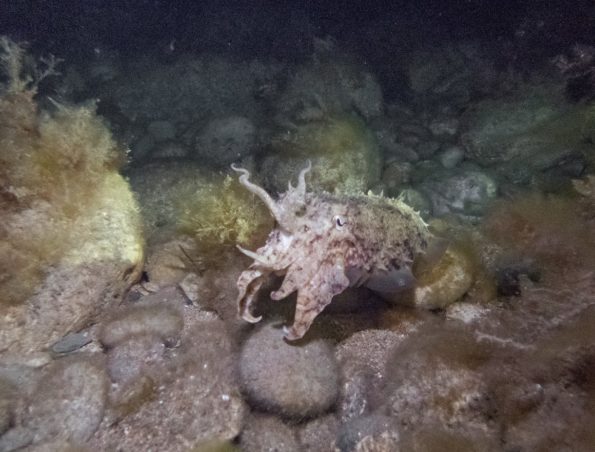 Personally, this was my first dive since qualifying as an OD, and I was certainly spoilt by both the conditions and content of the water. Visibility was around 12-14m, with ample wildlife to be seen. Plenty of shoals of tiny, colourful fish, several spider crabs (one which had clearly been duelling recently), a ray(!!!), some shore crabs, a couple of cat sharks, nudibranchs and personally what I was super excited to see, a cuttlefish! The first dive was around 45 minutes, so ended in the dark. Afterwards, Chris, Tom and Ollie headed back in for a proper night dive where they saw even more interesting critters, including a baby conger eel and a squid!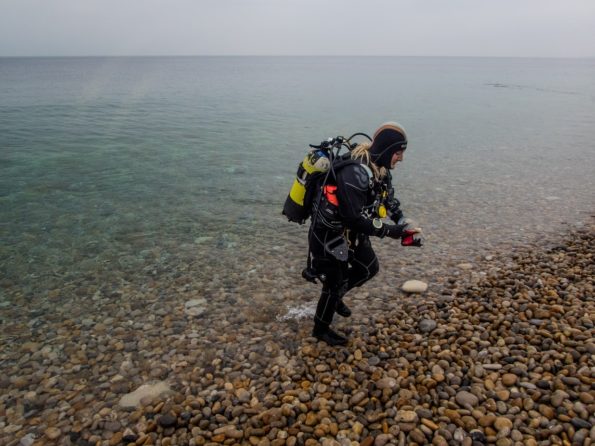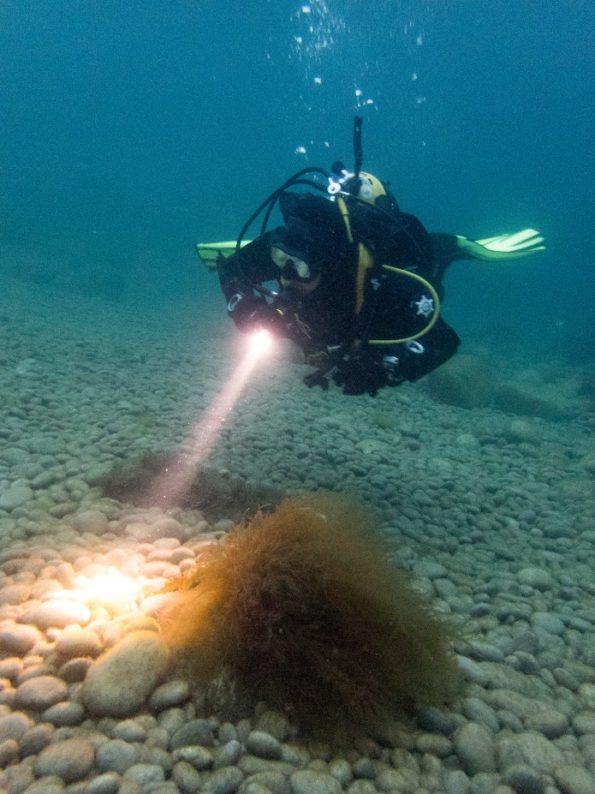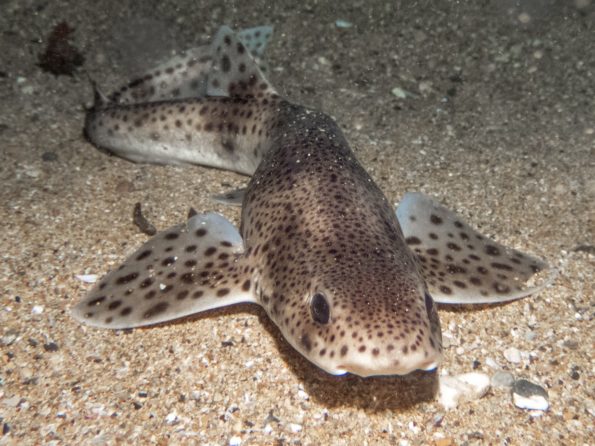 Again, after what was surprisingly efficient packing up and de-kitting, the drive back was excellently accompanied by a whole array of music, including Weird Al, and although most of us eventually fell asleep, luckily Chris did not, and got us all safely home before 2am.