On Saturday 3 of us headed down to Chesil Cove to see if the viz was as good as everyone has been reporting that it is, we were not disappointed!
On the surface there was mist, and a bit of swell meant that there were reasonable waves breaking on the shore…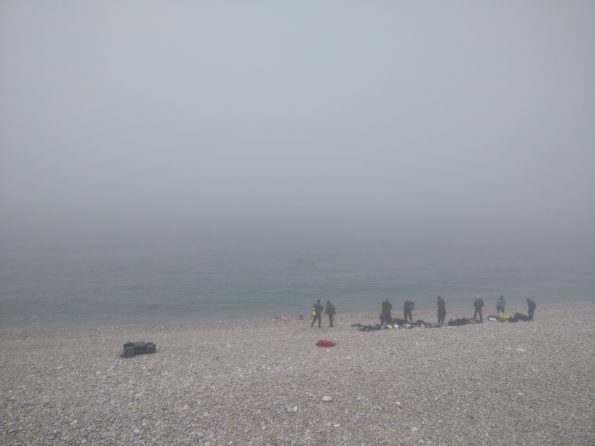 Under the water though we had a good 10m visibility (actually measured this with a line!) which was spectacular. In this easy vis and with the water being 13 degrees we were able to do two dives of an hour each.
We were treated to a huge abundance of sea hares, they seemed to be everywhere you looked! On both dives we spotted pipefish and a loads of great nudibranchs! The second dive though was the highlight, with the sighting of a cuttlefish. If you don't know much about the cuttlefish the informative video at the end may be of interest!
After our dive the mist had cleared and we were treated to a beautiful hot sunny day (and ice cream)