On Saturday morning a group of hungry divers headed to Brixham Breakwater to catch some some scallops. We split into groups to have a better chance of finding the scallops beds and armed ourselves with bags attached to SMBs. On the first dive two groups couldn't find the beds and only a few scallops were found. However, we regrouped after lunch and dropped directly onto the scallops on the second dive where we found 35 in total.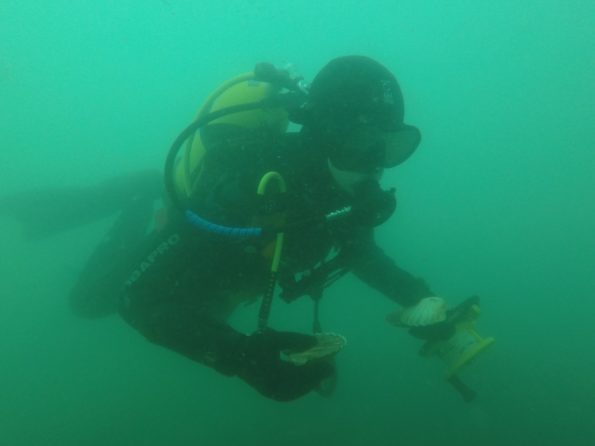 There was also training going on alongside this by Chris and Nicole with a big congratulations to Alex Mackay for completing his Ocean Diver.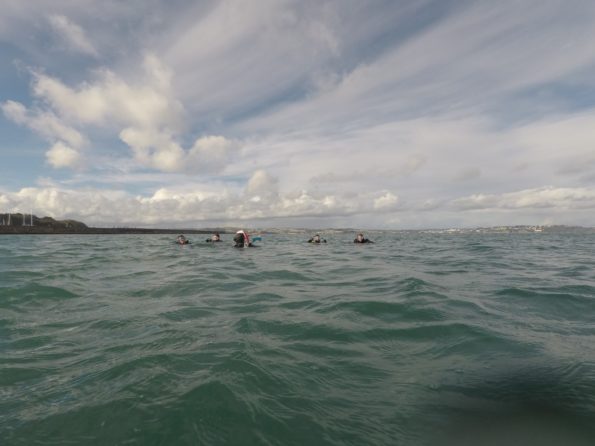 After the diving we headed back to Chris' to prepare and cook the scallops. After some early struggles we manged to cook the scallops with some chorizo, risotto and kale prepared by Chris and had a lovely meal.