After a pleasant 8am departure, Harry and I headed down to Vobster to explore the sunken treasures of that cold, dark pit. There we met Becca, Stuart and Chris, who'd arrived (much earlier) to do some SD training.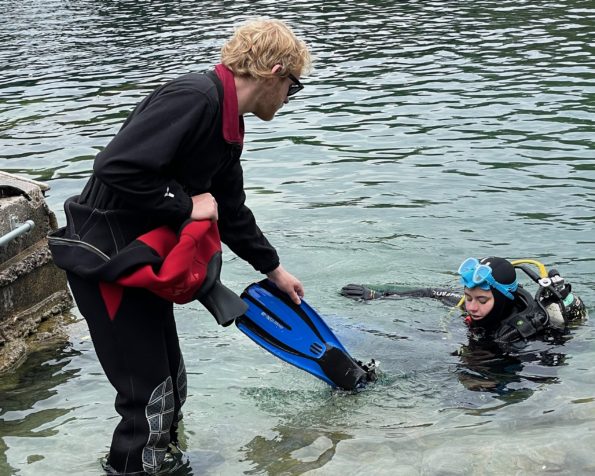 Before entering the quarry, I noted all the experienced looking divers were clad in drysuits; they must've thought us crazy in our meagre wetsuits…
After our descent, Harry took me on a tour of the underwater attractions, including a huge rock crusher, creepy statues and an APC. The quarry floor seemed unusually devoid of life, until we penetrated the airplane, which we discovered to be the local hideaway for perch and several other species.