Friday – Written By Corin Schofield  
Bright and early on Friday morning, a gaggle of UBUCers arrived on the pk beach, ready and excited for a weekend of diving. With the CSAC Badger to hand, it seemed nothing could get in our way. As it turns out, storm Betty had other plans…  
As the morning preparations went on, the wind and swell began to pick up, but one tractor assisted boat launch later, we were off! The site of our first dive was the Volney. Everyone enjoyed the wreck and it's boilers which harbour spiny lobsters and soft coral. Shoals of Pollack and plenty of wrasse also kept the dive exciting! UBUC 1-0 storm Betty… 
It was on our return to the beach that the weather got it's revenge… When we arrived, we found out that we could neither moor the boat nor beach it due to the deteriorating conditions. The decision was made to travel up to the Helford River where we could moor it in the harbour. When we arrived, only Lewis and Hayden were brave enough to dive in the river, but both insist that it was the dive of the year… They did return with a bag full of scallops thanks to Lewis's scalloping license, which provided a much needed snack for the few divers hungry enough to try them on the boat.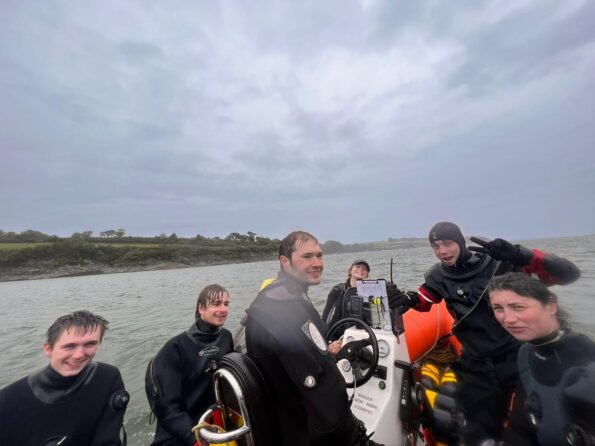 After taking the kit off the boat, Alex came to the rescue in his van (Thanks again Alex!!) and took some drivers back to PK so they could come and pick up the rest of us and the remaining kit (thanks Hartley, Alice and Tom!!). Meanwhile the remaining divers had a short but exciting boat ride, and sat cold and wet in the boat club with a much needed pint. After getting back to PK, the tents were put up in the wind and rain, and it was off to a pub for some warm food and a drink. More divers joined throughout the evening, after drives down to Cornwall of various lengths and difficulties… 
After a day of great diving, and definitely some character building, everyone hunkered down in their tents, vans or cars and hoped no one would be blown out to sea overnight. 
Saturday – Written by Abi Kemp 
Ben and I arrived at Porthkerris at 9am after receiving the sad news the night before that the morning Mohegan dive had been cancelled due to poor conditions. We were greeted by some tired campers after a long night in tents being battered by Betty. However, all was well and after a morning dive brief from Lewis two groups of trainees, guided by Edu and Ellie, set off to complete some shore diving. The rest of us kitted up and set off to launch the Boats. After realising the boats weren't going to be launched all that speedily, Amy (joined by Lewis) decided to do a shore dive as she had a train to catch around midday. Alas around 11:30 to 12:00 o'clock the boats were finally ready for launch. In true UBUC style, there were some engine troubles, largely due to some dodgy fuel lines. Special mention number 1 is awarded to Tom for needing to be rescued, having drifted out without a working engine, only to be safely towed back by Badger who arrived from having shot the Volnay. It was decided to now moor both club Boats and take divers to the Volnay on Badger.  
Having arrived at the dive site, Hayden and Alex E were to go down the shot first to see if they had successfully shot the wreck (turns out they had – woo). Corin, Alex B and Becca soon followed them and Ben and I were last on the wreck. Special mention number 2 goes to Ben for faffing around with his twin set loads when kitting up and forgetting to put his weight belt on before he put his tanks on (in his own words a "rookie error"). We enjoyed a nice 41 min dive with snotty vis, however lots of life to be seen. After getting all divers back on the boat, we headed back to shore.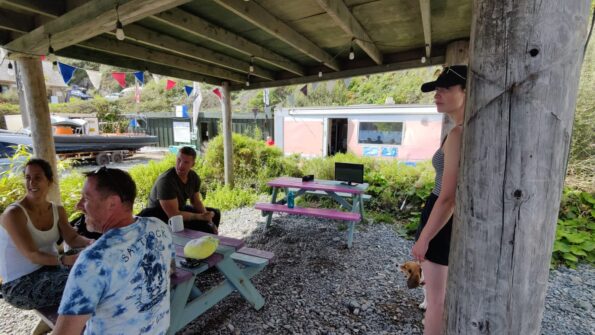 Becca, Corin and Alex E decided to go and complete a reef dive. The next batch of boat divers were eagerly awaiting… Trying now to keep faff to a minimum, we finally set off with 8 divers to the Volnay. Another snotty but enjoyable dive was had by all, including a first dive in the UK since 2012 for Theo (if i remember correctly) and Cornelia's first boat dive slayyyy. My dive with Ben ended up being a fair bit shorter this time due to me getting quite cold :(. Once returned to shore, we have another special mention for Tom, who managed to lock himself out of his car. Ben and I set off soon after this (in desperate need of a Maccies) back to where we were staying in Newquay. There were reports of a BBQ being held and Alex E and Corin who decided to have a crack at finding the crack of life at night. A good day was had by all. A final special mention goes to Lewis for organising and running a great day of diving, with some expert boat handling skills on show 🙂 
Over and Out 
Sunday – Written by Lewis Hope 
Finally, the big day was here! With Betty out of the way and clear skies above, it was time for UBUC Walsh and Chris to head out on their first voyage to Ranger Reef! As is expected, a faulty fuel line quickly put a spanner in the works and while Alex managed to get her running again, it wasn't to last with a gentle tow bringing her home later.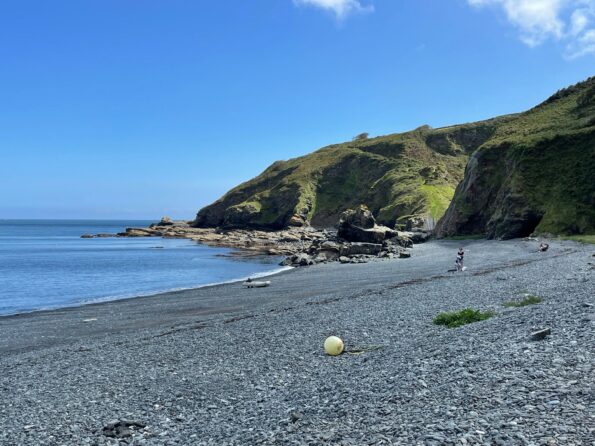 Once at the dive site, Alex and Alice (both of whom seemed to be drawing short straws all weekend) encountered technical issues meaning they were unable to carry out their dives. Alex Elwood and I switched out with their buddies and with a sad farewell to them both we began our dive which was no longer on slack! Little did we know that the true excitement was on the surface… 
Reaching the 25-minute mark, Theo and I began our accent only to reach the surface to see Tom snorkelling about? Given Tom doesn't usually get in the water, this was a concern to me. We sped over to see what was the commotion about only to be utterly surprised by the sight of dolphins playing around the underside of the other boats!! 
This amazing experience placed us all in good spirits for our return to shore and our final dive of the weekend (after watching the Lionesses lose to Spain of course)! This would be it, the big one, the Mohegan! 
Hopping for some depth, me Becca and Alex C headed off only managing to find a single beam of the wreck just as we started our accent. But nether the less, an enjoyable dive for all! The drive back was a simple 4 hour journey bringing me home at 1am ready and eager to get up at 6am for my shift!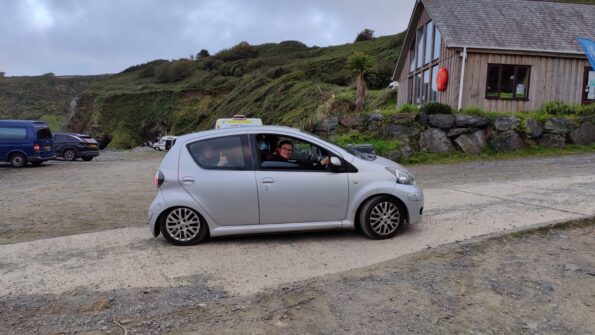 Thanks to everyone who joined I hope you enjoyed yourselves!