Coordinates: N50.74341 W-4.5813
Depth range: 10m
Slack time: Dive anytime
The Louis Shied is one of the clubs favourite dives as it is a lovely wreck that can be done as a shore dive. A little swim off the beach, the wreck lies in around 12m of water – though at low water you will hit the boilers with your tank if you swim over them.
Finding it
Finstrokes provides a transit and a set of directions, but a recent test found two transits that you can use to get a fix. The first transit is to line up the house on the end of the hill with the centre of the rock arch. The second involves lining up the left side of the golf club house with the top of the rocks. This one is not that clear from the images here, but in the water the rocks form a reasonable peak that is distinct.
If you are planning on diving here, please take a camera and get a picture from the water!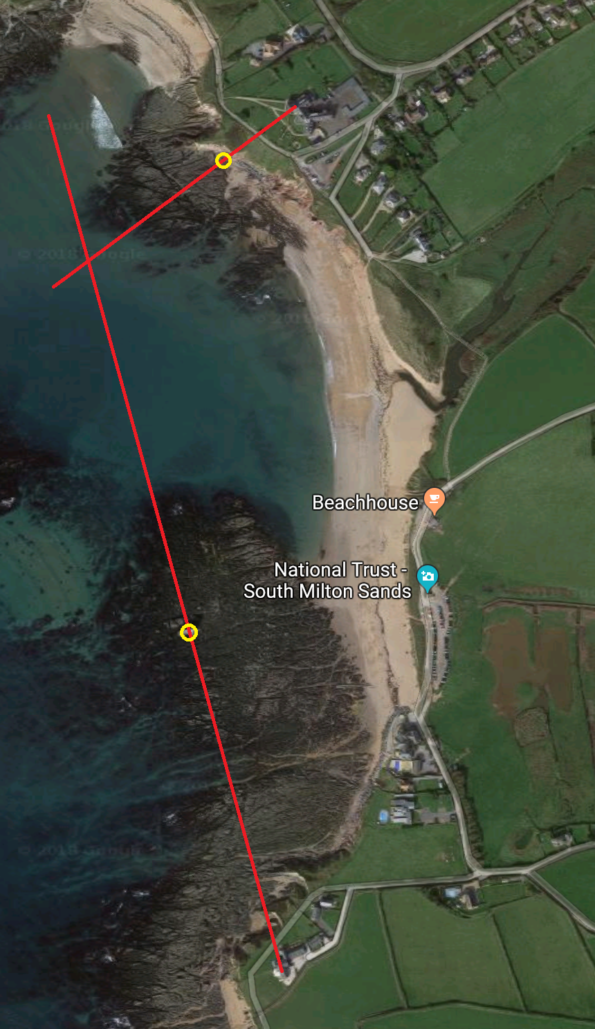 The cross of the two transit lines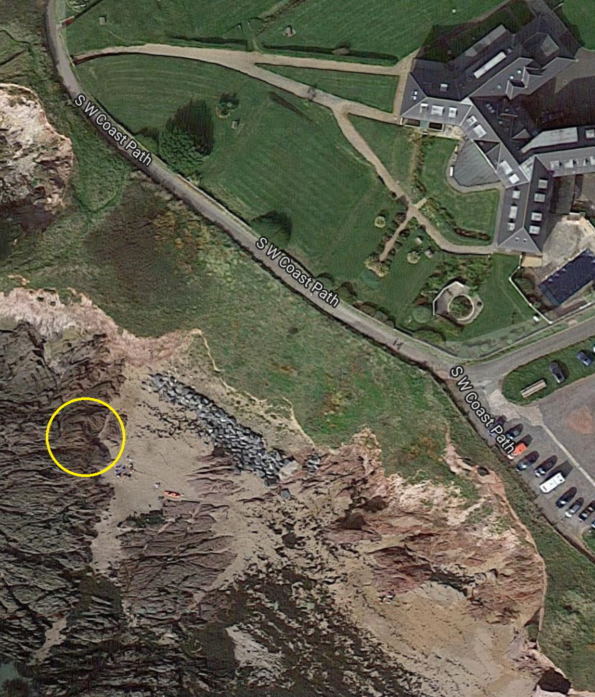 Closeup on the bit of rock that forms a peak
Wreck history is well documented by submerged here.
Really useful diving information on Finstrokes website here.